5th Annual Trunk or Treat Monster Bash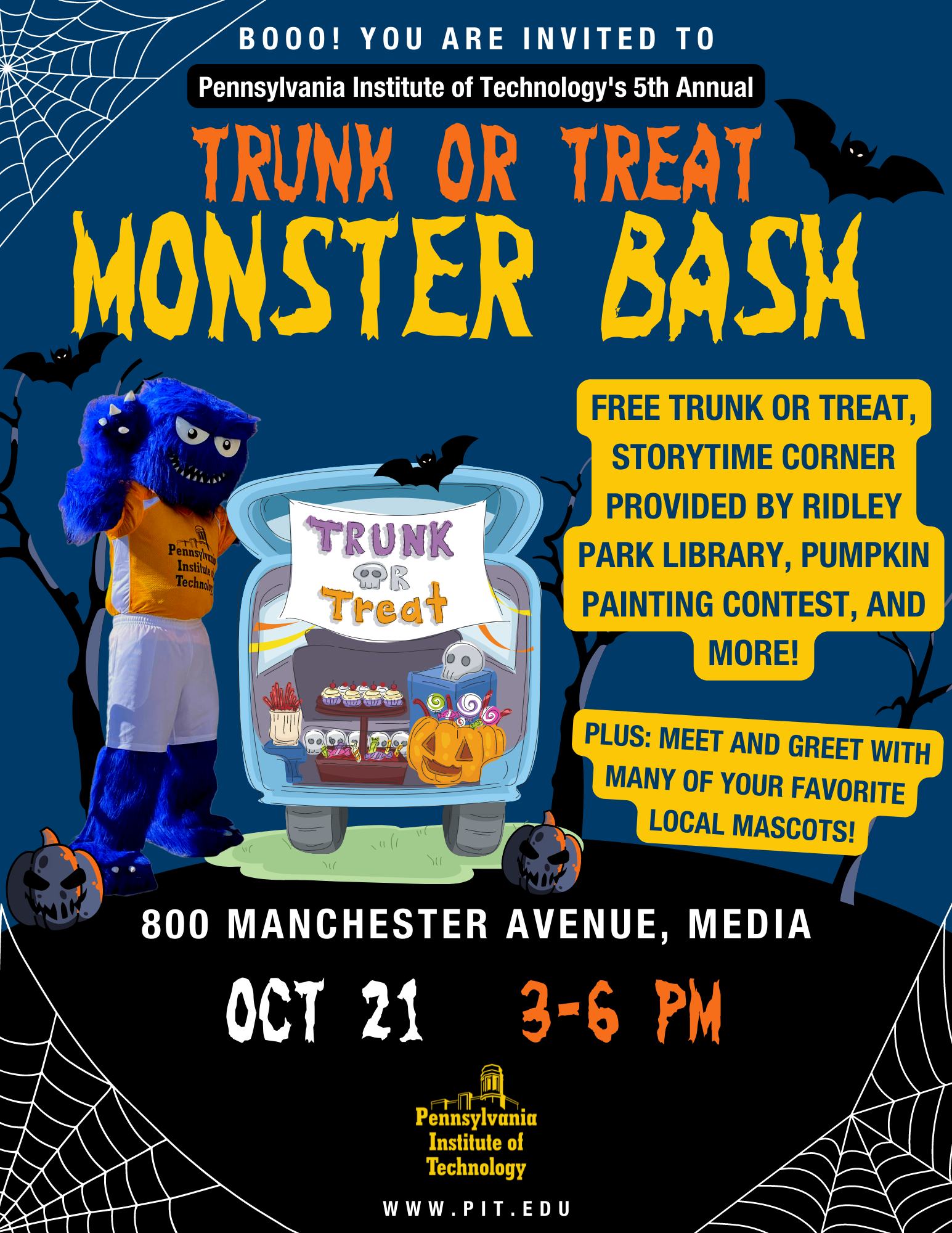 P.I.T. is taking our annual trunk-or-treat and kicking it up a notch! Come meet our new mascot ("The Monster") and help celebrate the unveiling of his name!
Free and open to all ages, wear your costume and go trunk to trunk to get some great candy from local community organizations and businesses.
We are also featuring a Halloween-themed story time corner courtesy of the Ridley Park Library, a pumpkin painting activity tent, plenty of mascot friends from all across the greater Philly metro, and much more!
If you are interested in participating as a volunteer or community partner, please click here: https://forms.gle/c8ReCEThUfKmyUpx5
(RSVP for community partners is by October 10!)
A major thank you to our sponsors:


Republic Bank
Hocus Pocus Sponsor
P. & M. Woodruff Foundation
Trick or Treat Sponsor
Anonymous
Trick or Treat Sponsor


Ridley Park Public Library
Storytime Tent