History of P.I.T.
The history of our college dates back over 60 years. We're proud to say that since that time, we've succeeded at fulfilling our mission here at our campus in Media. Over the decades,' students have prepared for rewarding technology careers here, and we're pleased to have helped make a difference. Today Pennsylvania Institute of Technology graduates are prepared to succeed in positions within the computer science, health care management, pharmacy technician, and biomedical equipment engineering fields and in many more technology careers. It all started with the vision of one man, Walter R. Garrison.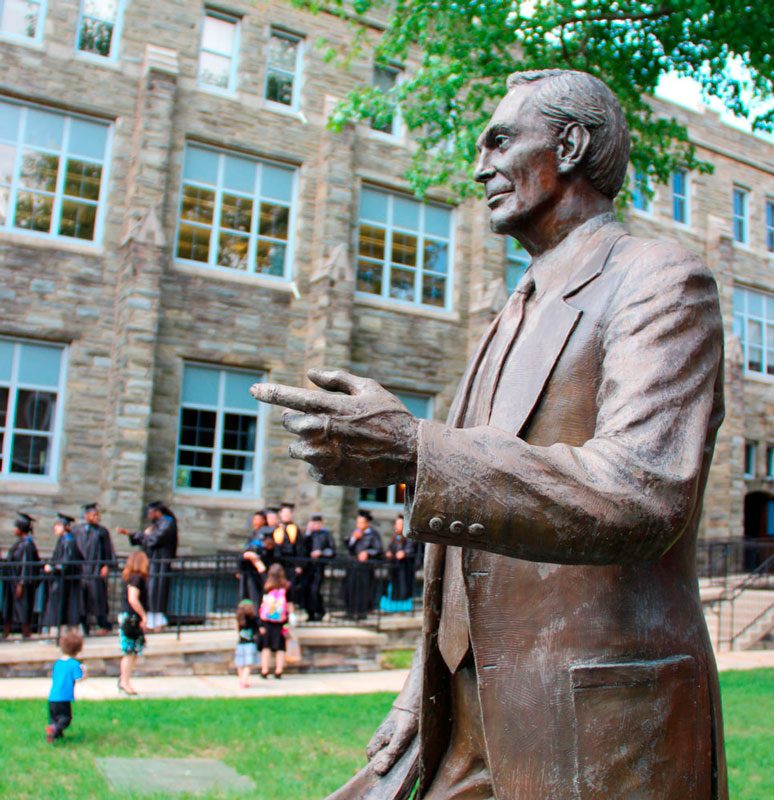 Garrison saw the need for engineers who could perform stress analysis in aircraft and civil/architectural fields. Classes began in mathematics, stress analysis, and other technical subjects at our first campus located in Upper Darby, PA. In 1976, the Pennsylvania Department of Education (PDOE) granted P.I.T. approval to award specialized associate's degrees for its technical programs. P.I.T. remained in Upper Darby for almost 30 years until 1982, when the demand for more space required a move to today's lovely, 14 acre Rose Valley-Media campus. In 1983, P.I.T. was accredited by the Middle States Commission on Higher Education (3624 Market Street, Philadelphia, PA 19104-2680, 215.662.5606), an institutional accrediting agency recognized by the U.S. Secretary of Education and the Council for Higher Education Accreditation.
P.I.T. offers seventeen two-year associate degrees and four one-year career certificate programs in:
Associate Degree Programs:
Allied-Health–Clinical Medical Assistant
Allied-Health–Practical Nursing
Allied-Health–Pre-Nursing
Behavioral Health
Cannabis Health Therapy
Cannabis Business
General Studies
Health Care Management
Health Science
Physical Therapist Assistant
Psychology and Human Services
Career Certificate Programs:
Clinical Medical Assistant
Medical Billing and Coding
Practical Nursing
These programs prepare students for careers in their chosen fields. Additionally, students have the opportunity to transfer to a four-year college or university. Our Mission is Student Success. To accomplish this, we focus on using effective and innovative teaching methods. P.I.T.'s success is measured by the students who achieve their educational, career, and life goals. P.I.T. is a private, not-for-profit, 501(c)(3) college. For more information, please feel free to call 610.892.1500 or email us at info@PIT.edu.