Success Stories
Since 1953, the Pennsylvania Institute of Technology has helped students gain the skills, knowledge, and credentials to create their own success stories. Whether your goal is to start a new career, advance in your current field, or transfer your credits into furthering your education, P.I.T. is the right college to help you get there.
We are proud to share with you just of few of our many success stories.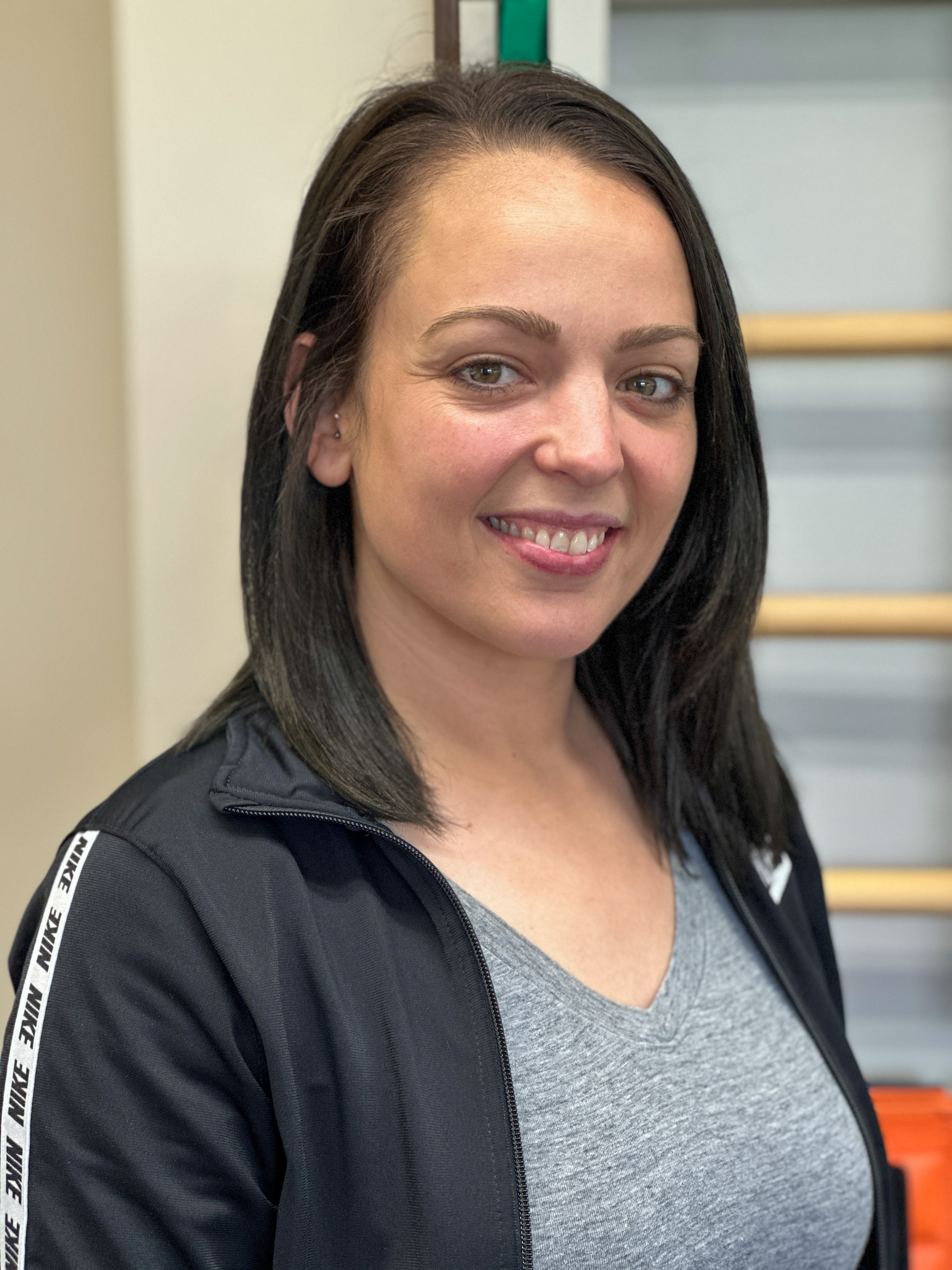 Kirsten Blees
Physical Therapist Assistant
Kirsten, a 33-year-old mother of two, was seeking a career change when she discovered the Physical Therapist Assistant program at P.I.T. Her interest in physical therapy was sparked by her cousin's recovery after a car accident.
Reflecting on her time at P.I.T., Kirsten expressed her appreciation for the hands-on learning experience, small class sizes, and approachable professors who were always available for extra assistance. She remarked, "Everyone is so personable!"
Upon graduating, Kirsten plans to work with either pediatric or geriatric patients in a hospital or home care setting. She exclaimed, "I'm thrilled to have found my calling in the field of Physical Therapy!" Outside of class and open lab, Kirsten enjoys playing sports and staying active with her children.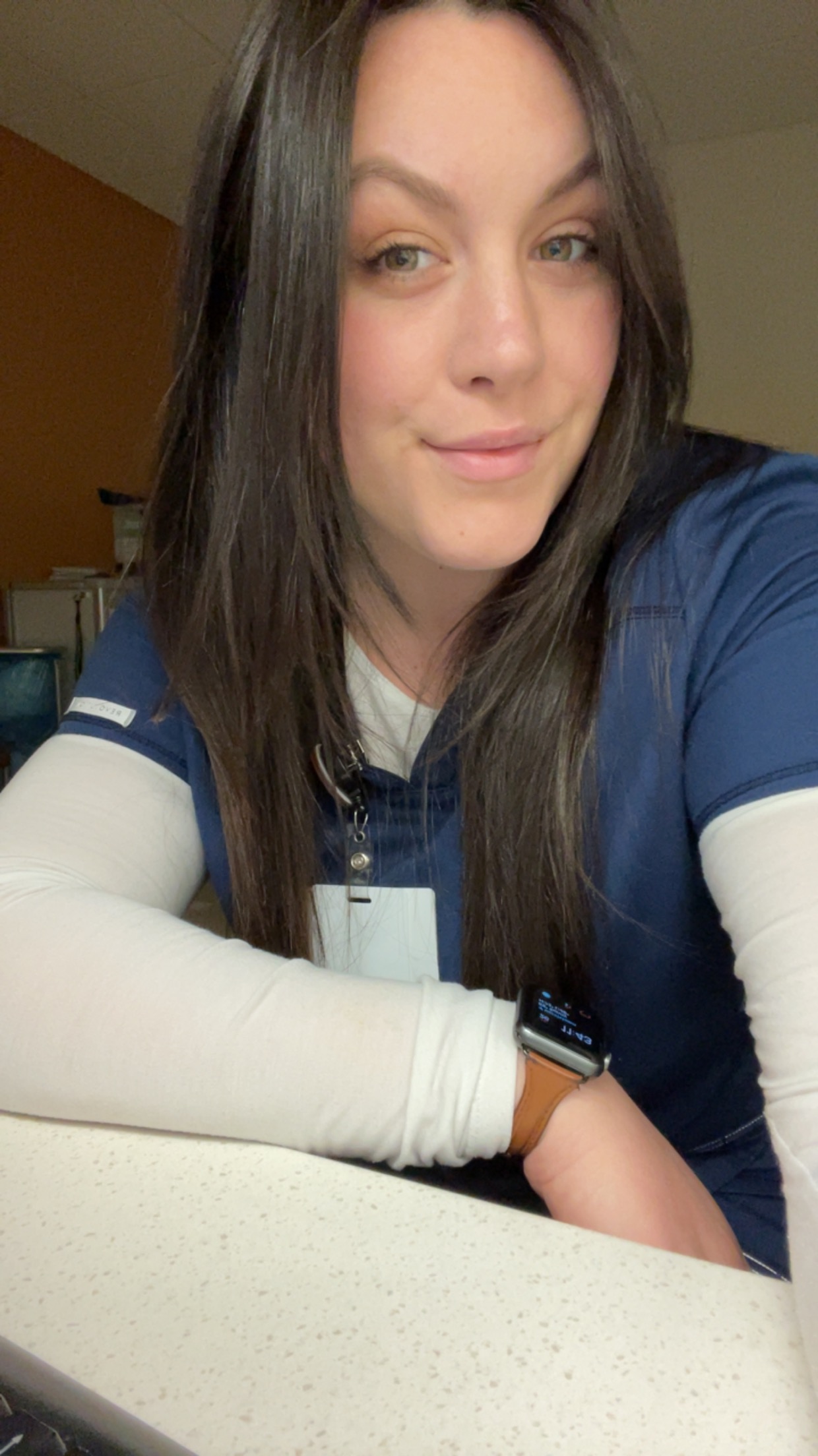 Paige Boyer
Diagnostic Medical Sonography
If you were to tell me just 1 year ago where I would be in life today, I would've said you are lying. I have dreamed of working in Ultrasound for 5 years now and PIT starting a Diagnostic Medical Sonography program in my area of Delaware County opened a doorway for me I never imagined. PIT has shaped me in the most amazing ways and has helped to be able to start my future.
I started at PIT in July of 2022 entering the Diagnostic medical sonography program. I am now 12 months in with 3 months left of my program with a job offer at my dream hospital to work full time, including a sign on bonus. I feel incredibly lucky to be in this position and I couldn't have done it without the help of my director and teachers at P.I.T.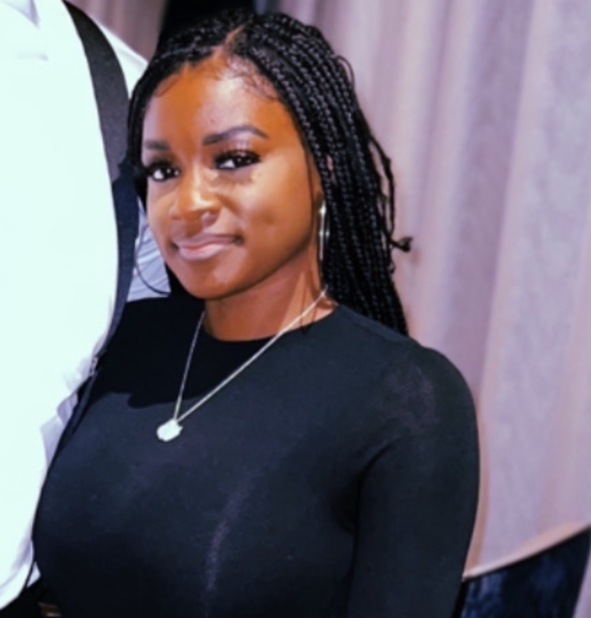 Dominique Peterson
My Journey to P.I.T. - Admissions Testimonial
My journey as a Medical Assistant was coming up on 8 years, my dream was to always become a nurse, and my path to becoming a nurse was not working in my favor due to availability. So back to the drawing board, I went. I was at a community college where I was unhappy with certain outcomes, so one day filled out the "Request Info" sheet for P.I.T., and less than 24hrs later I received a call from Mercedes Johnson, who was extremely helpful and lovely to work with, she answered all my questions, helped me feel prepared to take this leap into a full-time LPN program. I walked into work and told my co-worker, who was also on her Nursing journey, that this is it, we are going to P.I.T. to become LPNs. Once I gave her all the info that Mercedes relayed to me, our new Journey with PIT had begun! Everyone was amazing and made my transition so smooth and seamless.
I want to thank Mercedes in Admissions, Kara in Compliance, Stephanie, and Michelle in Financial Aid, and Corey the Nursing Director who gave an awesome LPN Information Session. Thank you all again, and I am so excited to start my LPN program this summer.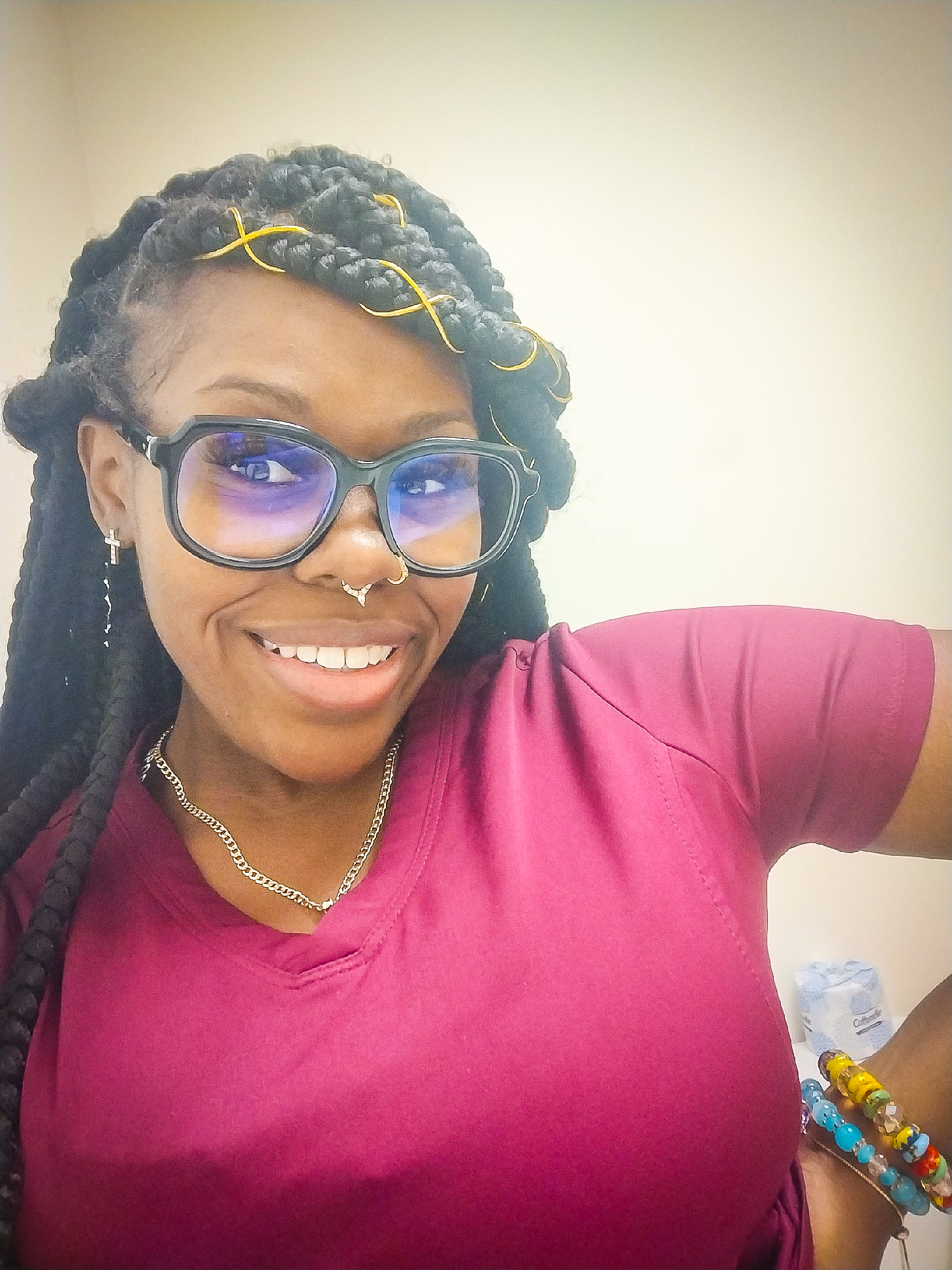 Rosielee Cole
My Journey to P.I.T. - Admissions Testimonial
I have been on my path to become a Nurse for a few years, after finishing all my prerequisites, I checked out a few RN programs. The time I had available and the time and money needed to complete a RN program wasn't feasible for me. My coworker came in one day and was like, "hey, we are going to PIT to become LPN's". She said all I had to do was fill out the the online form and someone will call me.
When I completed the online form, I was contacted with in the hour. I was very impressed and that's when I was first introduced to Abigail. She didn't know it at the time but that was the beginning of a beautiful friendship. Abigail stayed on the phone with me for as long as I needed, she answered all my questions. I was even given a direct line to her and she told me to call whenever I needed her, with any questions I may have. Now at that time she couldn't have guessed that I would take that literally, lol.
Once I started the process of trying to get accepted to the July 2023 class, I was introduced to a few more people. Lovely people like Katie Torpey, Carolyn Byrd, Theresa Fleming and Michelle Pagan. These beautiful ladies made the transition so easy, I called, emailed and texted all the time and every time they answered. Katie was the person to talk to when it came to completing my American data bank. I think I called her a million times just to confirm I wasn't missing anything. She was very patient and went over everything, sometimes I just called her to hear her say, everything was complete, lol. When it came to my financial aid, Michelle was there to help me with the Pheaa grant, Carolyn broke it down to the pennies how much was owed and what loans were available to me. Theresa helped me with what scholarships to apply for. After all their help, I felt confident that I could afford it and that I will be ok.
Although PIT is financially affordable and the program is only for one year, that wasn't what made me want to continue with the process. For me it was the feeling I got when speaking to everyone, this program is designed for you to succeed. They will make sure you succeed, when I went to the open house and heard Corey speak about program and how passionate he was about it. I felt that this was the place for me, I know I will become a LPN and I know that because, they won't let me fail.
So I will tell anyone, if you're looking for a program that's only for one year, financially affordable and you have a whole team of people behind you to make sure you get to the finish line.
PIT is the place for you!!!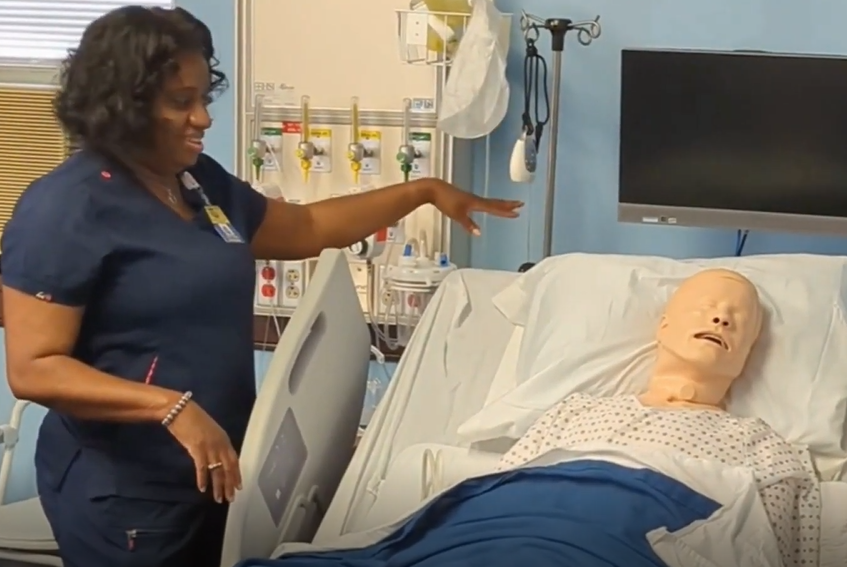 Lesia Young
Licensed Practical Nursing
I am one of the students who finished the program in December 2022 and will be graduating in April 2023. Before starting P.I.T. I was working a full-time and a PRN job. I choose P.I.T. after speaking with admissions, who told me a lot about the school and after the conversation, I felt that P.I.T. was the best choice. I love the nursing field and after being a CNA for 23 yrs, children have grown and out of the way, I felt that it was my time to do what I love. The things I like best about P.I.T. is that everyone, I mean everyone has been nice, very respectful, very professional, and also willing to help. The staff/Professors have given me the proper tools and knowledge to help me succeed through dedication and hard work, showing me that they cared when gave up on myself. That made me continue to push. Now as I continue my journey/career, I am aiming to become a Nurse Anesthetist ( baby steps first though).
This is my first time ever going to college, I can't say thank you enough for the great experience.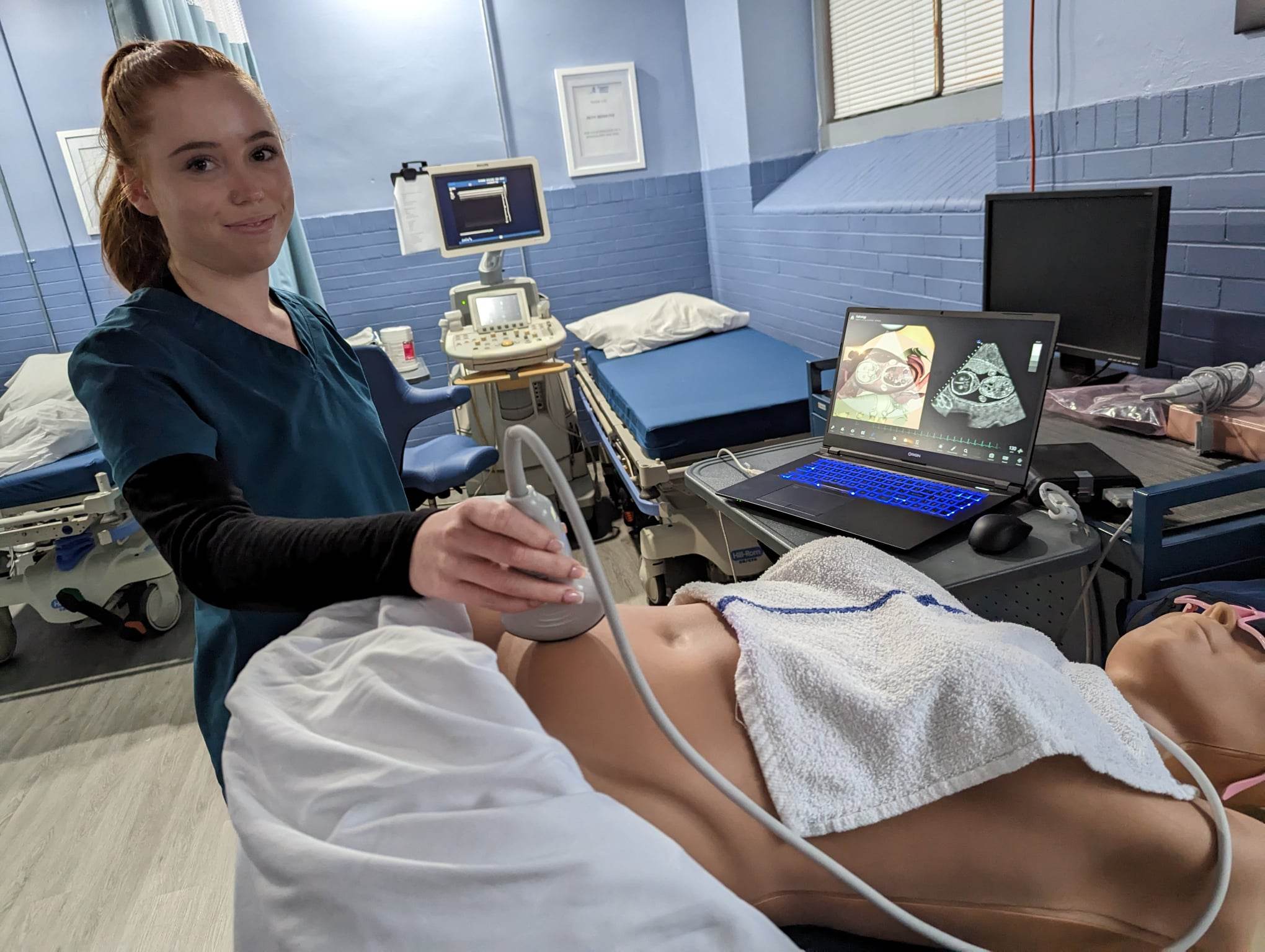 Brianna Scott
Diagnostic Medical Sonography
For 22-year-old Brianna Scott, the path to a career as a sonographer would allow her the ability to see things that others might consider hidden — and as part of the inaugural cohort in P.I.T.'s Diagnostic Medical Sonography program, she was exercising that skill to see a hidden gem from the moment she applied!
Brianna, a native of Drexel Hill and a Cardinal O'Hara grad, found P.I.T. after she searched high and low locally for a school close to home that offered a DMS program. She sought out a career as a sonographer because she truly believes "it's an evolving career with endless opportunities."
She feels strongly that P.I.T. was the right choice for her, hands down.
"The program has been a great learning experience so far. I've learned so much with my classes and lab time and especially clinical. My favorite part is going to clinical and applying everything I've learned and seeing it in person," she said.
"When I passed my SPI boards, I felt an enormous amount of relief," she added. "Knowing that all my hard work paid off in the end was amazing. My future will hopefully have a long-lasting career as a successful sonographer."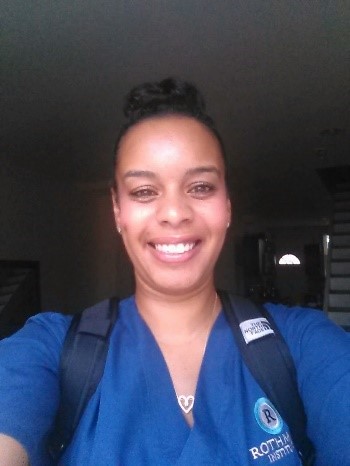 Felicia Blue
Licensed Practical Nursing
The time I spent at the Pennsylvania Institute of Technology (P.I.T) has served as an essential foundation for my personal and work-related goals. P.I.T ignited the passion that is my career in nursing. It rooted my life with purpose and direction. I was equipped with the tools to think critically and navigate life confidently. The nursing program was challenging, but I welcomed that challenge because I knew the purpose it served.​
Furthermore, I wanted to learn how to be more of a leader. I strived to grow into roles that would let me learn how to lead others, thus becoming the student representative of my class. My success was not limited to just in school or the medical field. I had a lot to accomplish between the classroom and organizational participation as a wife and a mother of two. The list seems daunting, but it taught me how to be efficient at time management and prioritization. Skills I use in my personal life and career. In combination with dedicated professors, these skills will prepare me to pass the national certification exam in nursing on my first attempt. I can also attribute my success to P.I.T's class size. I felt as though my education was genuinely personal. I was treated as an individual and not a statistic. Something that cannot be promised at all colleges.​
Nevertheless, the class sizes allowed me to grow so close to my classmates and my professors. We all became a family, expanding the program and learning together. The professors were always willing to keep their doors open to answer any questions, and they were constantly working hard and looking for ways to help guarantee our success. By going through the nursing program at P.I.T, I learned what it takes to become a successful nurse and truly understand what it means to become a successful student at the end of every term.
I also participate in the TRIO Student Support Services, where I can work alongside faculty and other students to find ways to help the program reach new levels. The faculty put so much of their time and effort into working with us and our program to make it the best possible, and I can speak to their success. I graduated with high honors every term; Yes, the pressure can be high, but I rely on the education and experiences P.I.T provided me to succeed. Without that foundation, I would not be where I am today. I will continually strive for success and have no doubt my achievements will be obtained thanks to P.I.T. I am eternally grateful for those who helped me pave the way for upcoming nursing students and jumpstart my nursing career as Nurse Blue.
Danielle Snape
Physical Therapist Assistant
This month the PTA Program would like to recognize one of our current students, Danielle Snape. Danielle is in her second term of the PTA Program. We would like to recognize Danielle for her always positive attitude and her willingness to help her fellow classmates to succeed. She doesn't hesitate to step in and help a classmate that isn't understanding a specific topic or having trouble mastering a certain skill. Her personality and enthusiasm to learn is infectious. Danielle has all of the qualities that it takes to be a successful in the field of physical therapy.
Gerald Grundy
Cannabis Business
Hello, my name is Gerald, and I'm in the Cannabis Business program. I started my journey at the beginning of 2020. As we all know, it was a difficult time for everyone. So looking for something positive to occupy my time, I came across the program in the newspaper. "PIT is offering a degree in cannabis studies," read the headline. So I figured I should at least check it out. After attending the zoom Open House, I received all the information I needed to know; this is what I wanted to do.
Growing up, Cannabis has been a part of my life. Most of my peers enjoyed Cannabis for the euphoric feeling, but I experienced something else. The aches and pains of the sickle cell were gone. I was managing my pain so well that trips to the hospital had stopped entirely. It helped the quality of my life so much that I often forgot I had the disease. This was when I realized it's more than just a plant. There's a healing element to Cannabis.
​
Fast forward to today, I've discovered more health benefits of Cannabis than I ever imagined. For example, did you know, Cannabis has neurogenesis capabilities? In other words, it has the power to create new brain cells. And to think, I was told I was wasting them.
My goal is to finish the program and help grow the industry. Help other people who are dealing with pain, anxiety, and depression. So many things can separate society. I'm a firm believer that Cannabis is one of the things to bring us together. Thanks for getting to know me.
Monique Bryant
Allied Health-Practical Nursing
This month ​the PIT Library would like to recognize nursing student Monique Bryant for her involvement with the Library.
​
Ms. Bryant is a familiar patron of the Library. She is currently involved in the One Book, One PIT program and recently assisted in the library's collection development. Her feedback and suggestions for additional nursing study guides resulted in the acquisition and expansion of the ​Nursing eBook collection.
The Library invites all students and staff to become active library patrons like Monique and to take advantage of the resources available to support you.
Lapina Burris
Allied Health
Graduated: June 16, 2009
My journey to college started in 2007. I learned of P.I.T. from a billboard on Septa's transportation system. I rushed home to discuss the thought of returning to school with my adolescent daughter. I believe she was more excited about the opportunity than I was! After the talk with my family and some brainstorming, I decided to give admissions a call. As an adult returning to college, of course, I was apprehensive! I remember speaking with Alice B., who was very informative and thoroughly discussed the benefits of attending P.I.T. After our conversation, I was compelled to take the chance! I went in for placement testing and linked up with financial aid to determine my eligibility for education grants. In about 3-4 weeks from initial contact with admissions, I was met with my 1st day of classes, although each of my instructors was profound! I would say that my most memorable course was my very 1st class in Medical Terminology with Instructor Ms. Benson. In the beginning, I knew I wanted a career in Medical Billing and Coding. Upon graduation, I was determined to learn more and grow as a Medical Administrative professional! As an advocate for academic success, I can tell any prospective student deciding on education at P.I.T. to think about their knowledge as an investment in themselves and their future!
The individualized attention provided by the instructors is unmatched! The instructors are hands-on and willing to share their expertise to make your learning experience a lucrative asset that can only grow with your contribution! My journey with P.I.T. was rewarding, and my transfer through each level was seamless. I excelled in the Certificate program, successfully graduated from the Associate of Allied Health program, and earned a FULL tuition Scholarship to attend Drexel University! With P.I.T. the sky's the limit!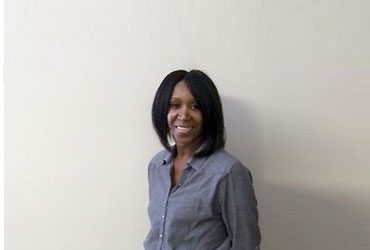 Pamelia Isham
Practical Nursing
Graduated: December 2013
Pamelia Isham graduated from the Practical Nursing Program in December 2013, ending another phase of her education at P.I.T. She completed an A.S. degree in Allied Health in 2011 and plans to follow her PN certification with a Bridge Program to obtain her RN degree and work as a Surgical Nurse. Working full time as a Surgical Tech, Pamelia sought a program that allowed her to maintain her income and care for her three children. She discovered P.I.T.'s Evening/Weekend Program and never looked back. "P.I.T. offered more hands-on learning with plenty of one-on-one time with my instructors. There was a lot of clinical work in the classroom before we ever set foot on the facility floor," she says. "The instructors have a lot of knowledge from their time in the field at the job they are training us to do. It's tough, but when you get the answers right, there is a true sense of pride. "The Nursing staff knows their students. They know your strengths and push you when you need that to succeed."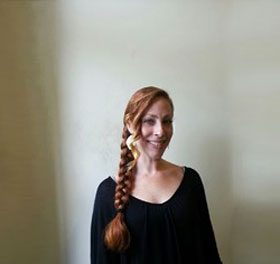 Melissa Sheffield
Computer-Aided Design Technology
Graduated: December 2012
Melissa Sheffield came to P.I.T. to start over. After spending years in administrative functions at the Court House, she needed to find a new path and chose P.I.T. and Engineering Graphic Design. Melissa quickly became a star at P.I.T. as she stood out from her classmates for her maturity, her engaging personality and her ability to not only master the CAD and EGD curriculum, but to teach it to her peers. Melissa became a CAD teaching assistant and peer tutor, and upon graduating in December of 2012, she was retained at P.I.T. as a professional tutor to assist the CAD students and teachers. Melissa was selected for a professional, full time, six month CAD internship with a prominent local utility company. Due to her diligence and professionalism, she was quickly hired away from the internship to work full time as a CAD drafter at a professional engineering firm!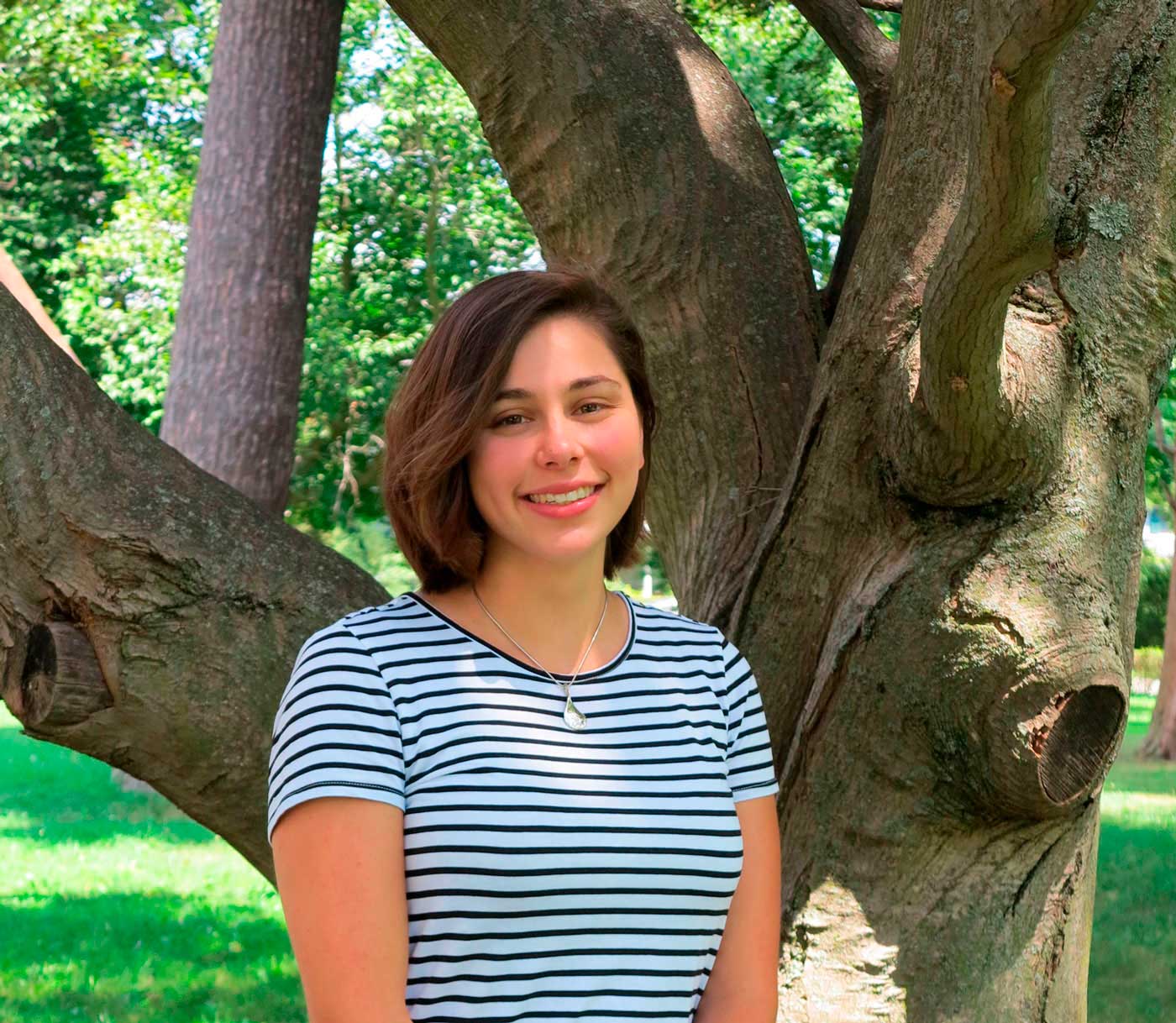 Emma Howell
Physical Therapist Assistant
Graduated: May 2017
Inspired by many people, Emma Howell found selecting a few difficult. Emma's parents demonstrated selfless living, loving God, sacrifice, and hard work. They encouraged giving your best and depending on God. Emma's siblings inspired her in handling life's challenges. Emma's interest in physical therapy developed during treatment for chronic knee issues. It grew when Physical Therapist Scott Voshell allowed her to observe him working. Emma considered a military career, but everything pointed to PT. God opened the door and Emma knew this college and career were for her. Homeschooled, Emma found her fixed schedule difficult. She limited social outings and side jobs to focus on studies. Her biggest challenge? Keeping priorities straight. Assignments, tests, and practicals required attention and made meeting her commitments to serving Christ and her family difficult. After graduating and passing the boards, Emma hopes to work in a hospital or PT clinic, while pursuing her bachelor's degree. She dreams of using PT in ministry.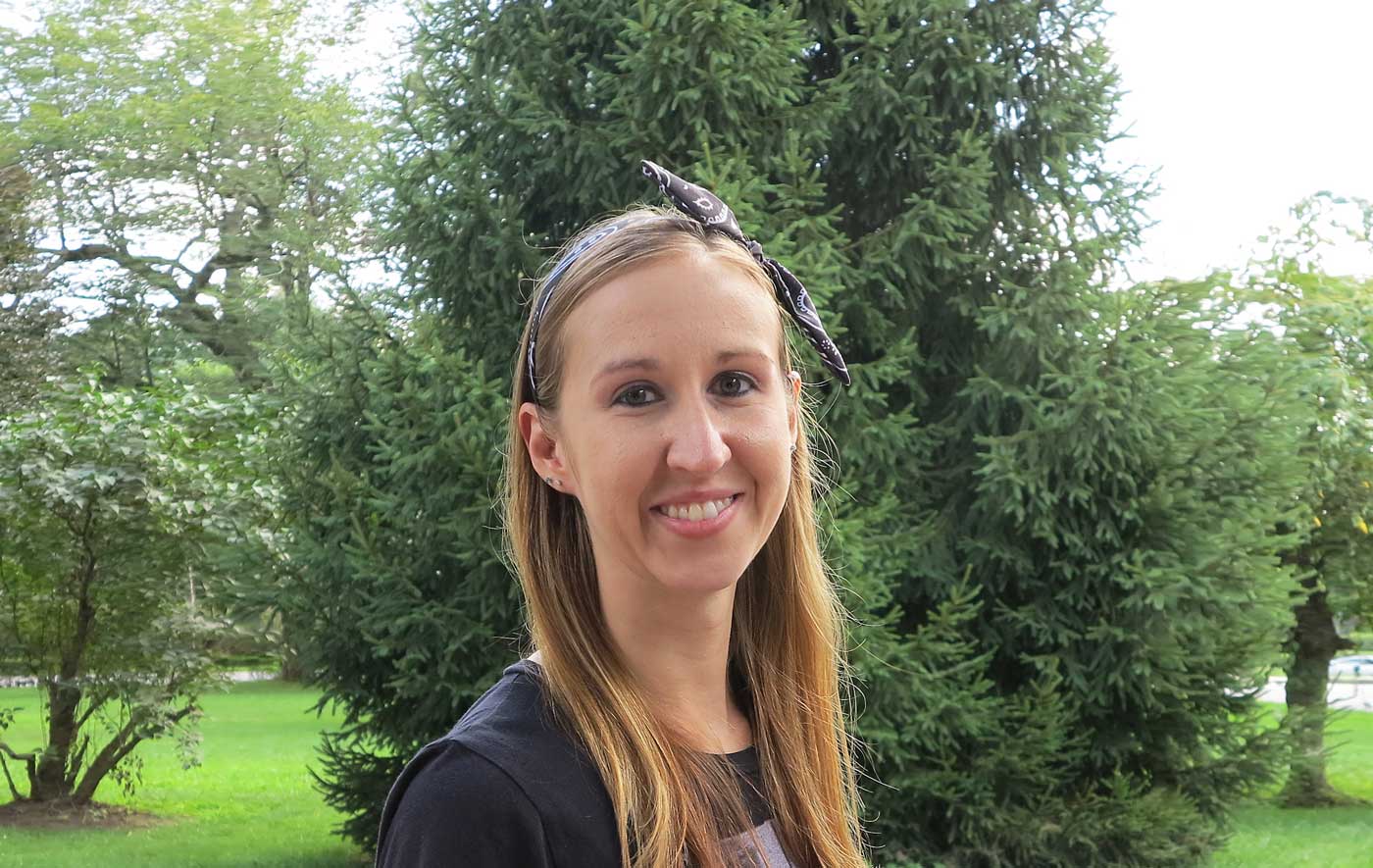 Kristen Kendall
Allied Health - Physical Therapist Assistant
Graduated: May 2016
Attending P.I.T. has been one of the best decisions I've ever made. I aim to combine my passions for human sexuality and physical therapy, and work toward that goal in the P.I.T. PTA program. What I have found to be extremely interesting is how often doctors and nurses do not have answers or are uncomfortable discussing sexual issues with patients, which is due to the lack of preparation in their doctoral programs. This is the problem I seek to rectify. I wholeheartedly believe with the holistic healing nature of physical therapy people who are elderly, chronically ill, and disabled will be able to experience all the pleasures of life, despite their limitations. Furthermore, I am also very involved in bringing awareness to domestic abuse and sexual violence issues. Thus far I have started a Facebook page to support and encourage victims as well as allies, created educational videos, and spoken at conferences. I am now trying to raise funds to continue to educate and help others. If you would like to learn more about my cause, please visit Go Fund Me — Zora's Story or visit the Facebook page at Zora's Story and spread the word! You never know who could use a little extra support.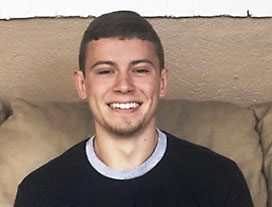 Andrew Schlosser
Health Science
Graduated: May 2016
Andrew Schlosser credits his parents as his main childhood inspirations. Seeing their hard work to reach their goals and support the family, Andrew realized the value of dedication and discipline. "If you want to reach a goal, dedicating yourself to work hard consistently is the best way to get there," he said. Andrew's participation in the martial art Brazilian Jiu-Jitsu caused injuries requiring physical therapy (PT). He was fascinated by how different methods of therapy help the body recover and heal. The mixture of time in PT offices and his love of exercise forged his interest in a Physical Therapy career. A big change for Andrew was balancing work hours and time to complete assignments and study. He doesn't regret sacrificing his free time to work hard preparing for exams and achieve good grades. After graduating, Andrew will seek a position as a Physical Therapist Assistant (PTA) and set his future PT educational goals. Andrew exercises because being in shape makes him feel great. As a future PTA, he hopes to motivate patients to live a healthy lifestyle, including a good diet and exercise to enhance their well-being. Andrew appreciates being honored as the P.I.T. Student of the Month.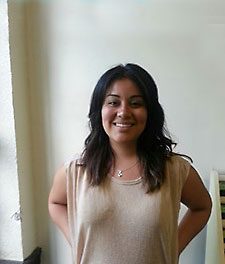 Jasmine Hernandez
Mechanical Engineering Technology
Graduated: August 2013
When I graduated from high school, I knew I wanted to major in mechanical engineering but got sidetracked at a four year school where they weren't really paying attention to me. As a result, my program and my path got off track. I came to P.I.T. to get back on track without having to switch my major and for the opportunities to transfer. At P.I.T., I liked that I was able to start right away with the core classes in engineering. I was originally interested in biomedical engineering to make prosthetics, but found I preferred the mechanical side of engineering rather than the biological aspect. It's been a good experience at P.I.T. At my four year school, I was so distracted by all the other classes and activities going on that I wasn't able to focus on what my major was really about. At P.I.T., I have been able to get a true understanding of my field. The teachers here create an environment that is conducive to asking questions. Each teacher is so passionate about what they teach, they inspire you to learn more. Thanks to P.I.T., I am prepared to return to a four year school and earn my Bachelors Degree. I start full time at Temple University in the fall.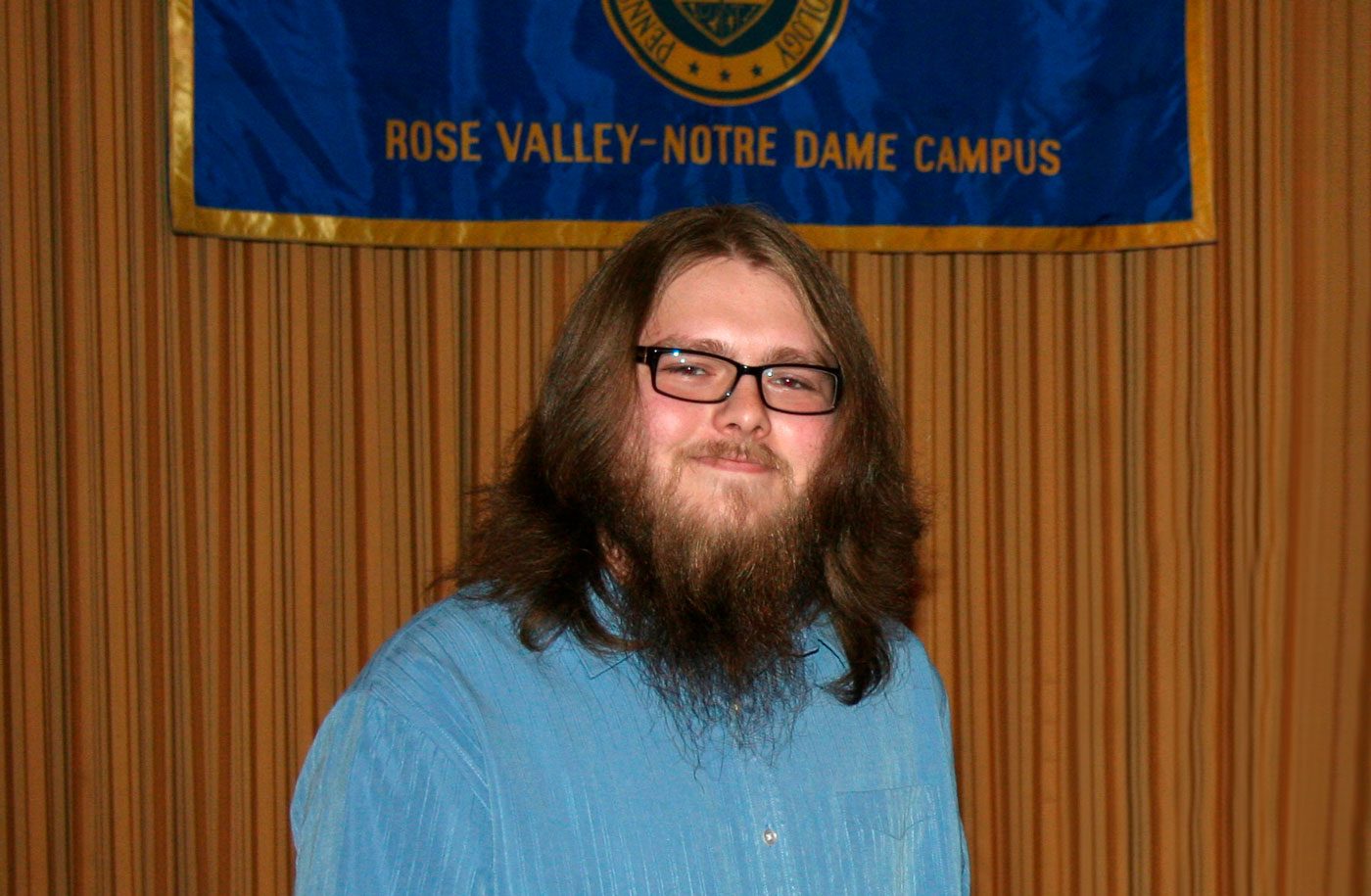 Kyle Wilson
Computer Science Technology
Graduated: May 2014
Kyle Wilson has earned his associate degree in Computer Science and the distinction of Outstanding Student in English and Humanities. Rachelle Chaykin, Program Manager for the department, remarks that depending upon who you talk with, Kyle Wilson is a computer science student who dabbles in writing or a writer who studies computer science! Kyle is the kind of student who doesn't fit neatly into a box. He is a man of many skills, and his grades demonstrate a great diversity in interests. If you spend an hour with Kyle, you will cover a dozen different topics with great depth and understanding. Kyle was born in Coatesville, PA to Lynn and Dan Wilson. He counts his parents as his inspiration because they showed him the love and confidence that gave him the motivation to succeed in life. Now that Kyle has finished at P.I.T., he is looking to continue his education at a four-year university. He enjoys the computer field, and in his spare time, Kyle plays guitar as well as writing video game news and reviews for a website. P.I.T. is proud to be a part of such a well-rounded and inspirational student's path to success.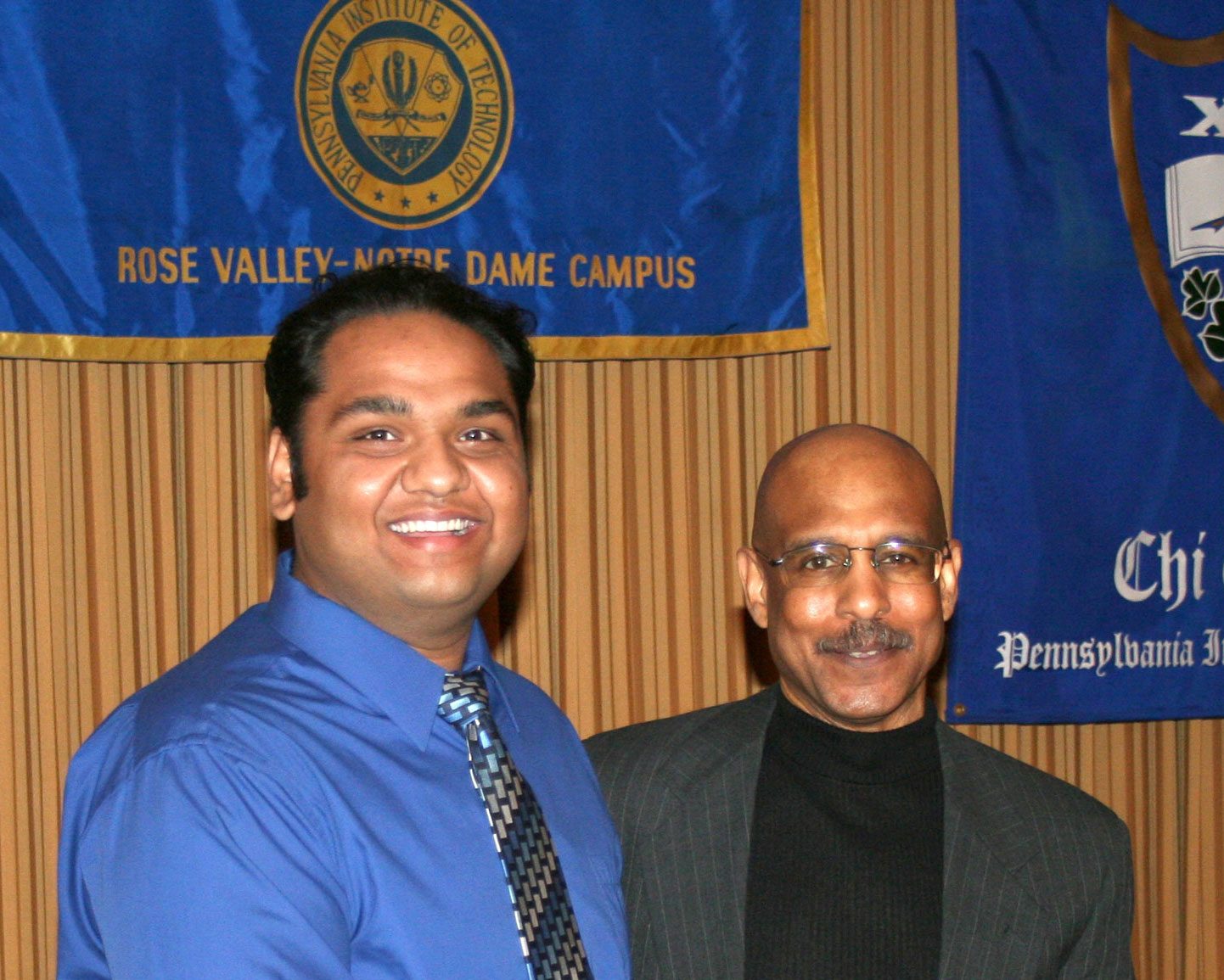 Vick Mahant
Computer Science Technology
Graduated: May 2014
Vick Mahant has earned his associate degree in Computer Science and has earned the distinction of the Outstanding Student Award in his field of study. He has overcome many difficulties on his road to academic success such as coming to a new country, having to learn a new way of life, and a new type of schooling. Vick was born in India to Kalpeshkumar and Seema Mahant. As a child, Vick was deeply influenced by his uncle, a college professor. His uncle had a computer and he taught Vick not only the great potential behind the computer, but also how to use it. This inspired a life-long love affair with computer technology. Now that Vick has finished his degree at P.I.T., he will be moving on to Drexel University in Philadelphia to earn his bachelor's degree in software development.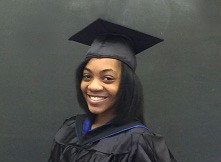 Dominique Shannon
Clinical Medical Assistant
Graduated: December 2013
A graduate of the Pennsylvania Institute of Technology Clinical Medical Assistant certificate program, Dominique was recently hired at Park Stone Medical Associates after successfully completing 180 hours of Externship. Dominique demonstrated her superb work ethic, willingness to learn, and dedication to succeed. Dominique plans on continuing her education to become a Registered Nurse. Congratulations and keep up the good work!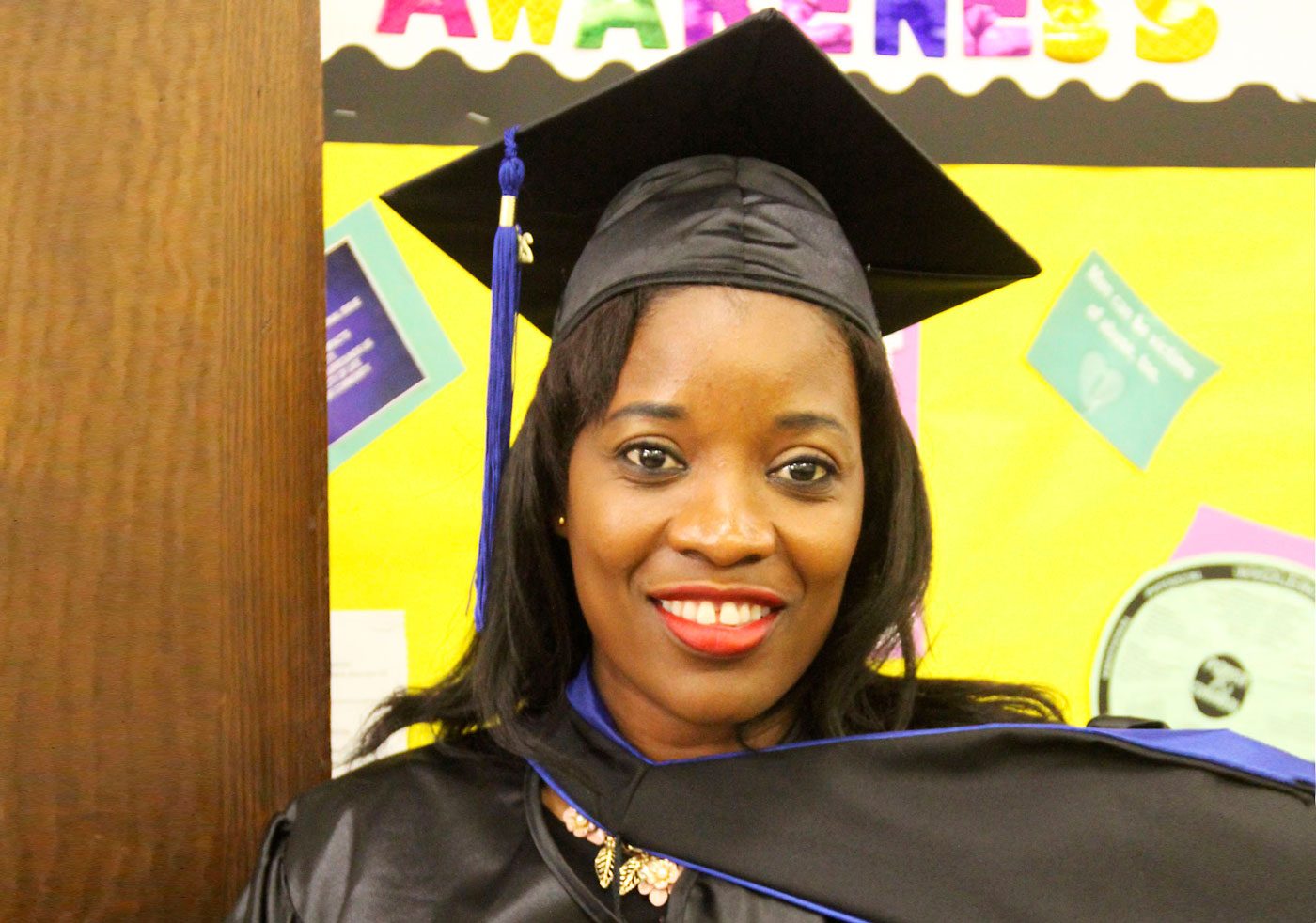 Angeline Mulbah
Allied Health Technology
Graduation: March 2019
P.I.T.'s mission, as described by our Founder Walter Garrison, is "Student Success" and we hope that our students are able to share the knowledge they learned to other students. That is exactly what Angeline Mulbah, one of our Allied Health students, has been able to do and we are very proud of her. Angeline opted to take her classes online during this term so that she could travel to Liberia and tutor children in art, music, healthcare, and additional topics that she has been studying at P.I.T. Angeline is thankful that P.I.T. provides the option to take online classes so that she could do her volunteer work.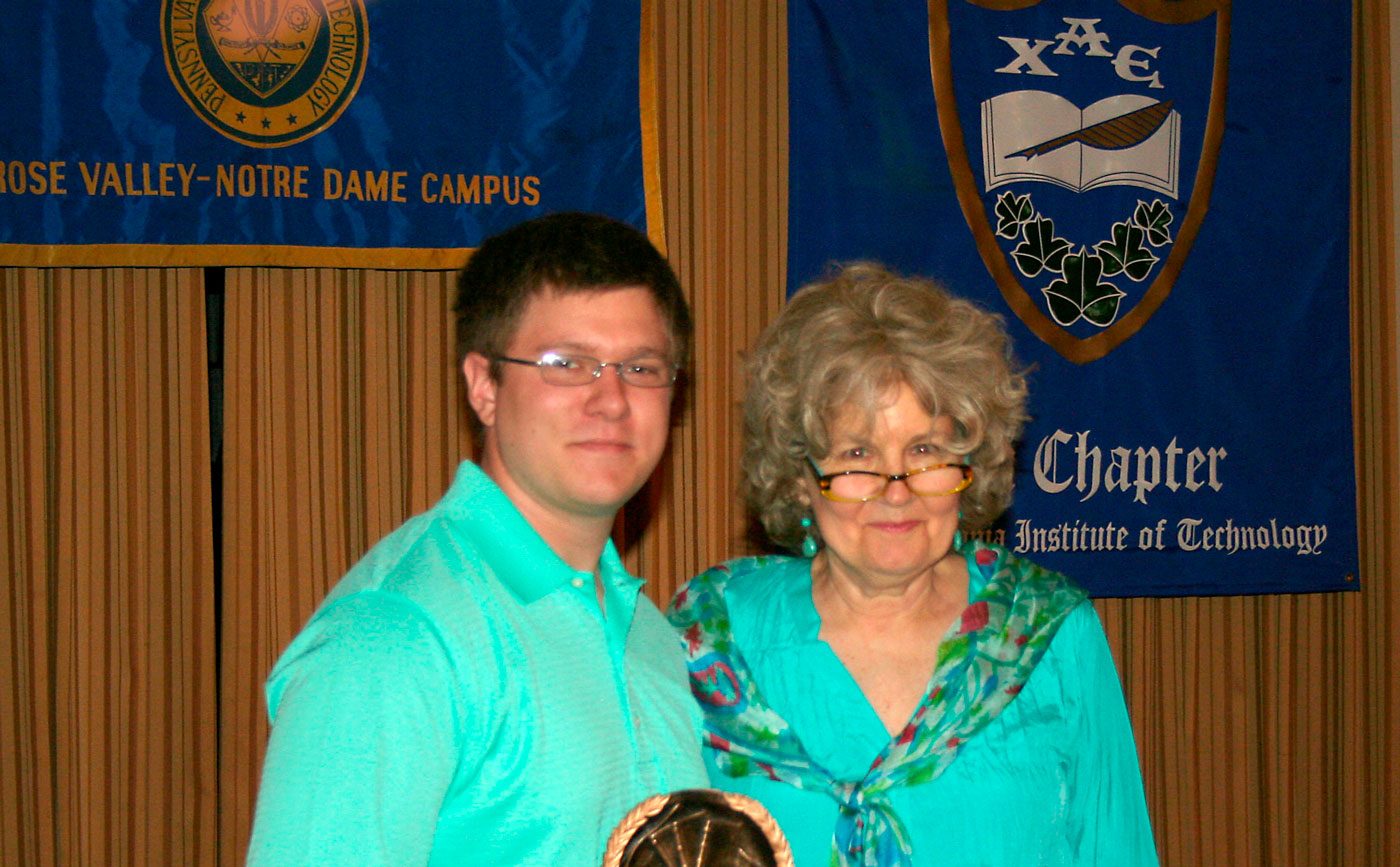 Christopher Sharek
Architectural / Civil Engineering Technology
Graduated: May 2014
Christopher Sharek has earned an associate degree in Architectural and Civil Engineering and has been awarded the Outstanding Student Award for his hard work and excellent achievement in his field of study. A foundation is the supporting layer of a structure, and in architecture, it is vital to have a strong foundation. Chris's primary influences are his parents, Bernard and Denise Sharek, who he praises as the hardest working people he has ever met. Because his father is a carpenter, Chris spent time at job sites, watching the evolution of an empty lot to a completed structure, which inspired him to learn more about the field. Chris also relied on the support of his uncle, Jim Bonelli, who welcomed him into his home, which allowed Chris to attend P.I.T. While in school, Chris set about to completing school as fast as he could; this involved taking 27 credits in his last semester while also tutoring at P.I.T., and worked part-time at Acero Precision.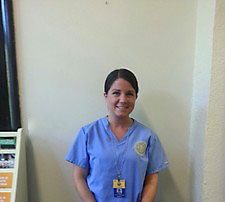 Caitlyn Schlesinger
Allied Health – Practical Nursing
Graduated: December 2013
Caitlyn came to P.I.T. to pursue her college degree while already working in the nursing and healthcare fields. She had attended college elsewhere, but wanted to attend a whole new school, and fully commit to a program. She selected P.I.T. for its size and personal feel. Caitlyn's plan included graduating with an A.S. in Allied Health degree and then completing a Practical Nursing certificate from P.I.T. She plans to continue her nursing education once she graduates from P.I.T. Knowing that her credits will transfer to a four-year school was another factor in her choice to attend P.I.T. As an Allied Health student, Caitlyn stood out as a star student, earning a perfect grade point average!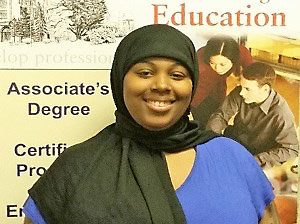 Dymond White
Allied Health – Clinical Medical Assistant
Graduated: May 2017
When you're motivated, sometimes, nothing can slow you down: that was the case for soon-to-be graduate, Dymond White. Dymond graduated from South Philadelphia High School in June of 2015, less than one month later she was sitting in anatomy classes at P.I.T. As a single mother at 17, she knew it wouldn't be easy. White credits her daughter, Serenity, as a driving force to her success, "[she] motivated me to do to better — and has made me a better person." Dymond also wants to thank her counselors at P.I.T., "who were great." Dymond has been accepted to Gwynedd Mercy University's Bachelor's in Nursing program. Congratulations!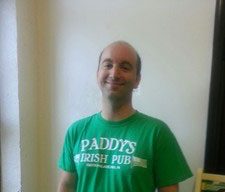 Justin Shilling
Electronic Health Records
Graduated: May 2013
Justin lives close to P.I.T. When he was ready for a new career, P.I.T. seemed like the obvious choice. Having worked in the medical field administratively, he decided to try something very up-and-coming: Electronic Health Records. Justin became a star student at P.I.T., engaging his teachers, counselors and college administrators in his education and getting to know them. As Justin neared graduation, he began diligently job hunting. Because he knew so many of the P.I.T. faculty and staff, he had a lot of support and references. His hard work paid off and he landed an amazing position with Drexel University College of Medicine! Justin has become a wonderful ambassador for P.I.T. and will return to speak to new Electronic Health Records students about career opportunities.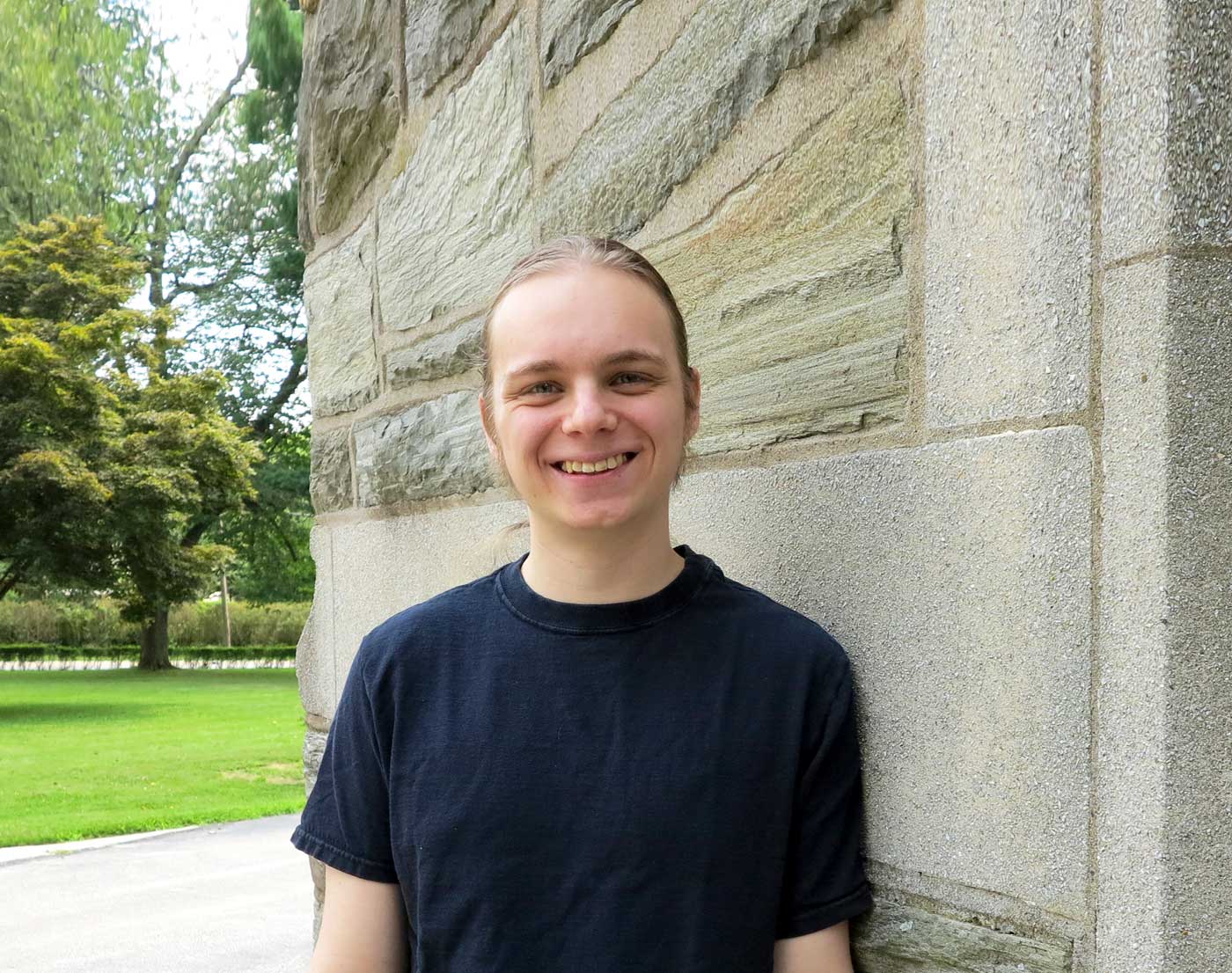 Jacob Kamp
Business Administration
Graduated: May 2016
Jacob Kamp is P.I.T.'s April 2016 Student of the Month and the Class of 2016 Valedictorian! Jacob's biggest inspiration growing up was his father. From him, he learned the qualities of integrity and the importance of having dignity in work and during hardships, which he taught through example. Jacob's parents led to his interest in business. His father showed Jacob that he had the capabilities to start his own business and his mother always expressed to him that he showed talent and encouraged him to continue his education on the subject.The biggest adjustment to school life that Jacob had to make was learning how to open his mind to information on topics where he thought that he had known all there is to know. Jacob has also overcome adversity, as he has dealt with chronic illness for the better part of his life, including hospital visits and surgery while at P.I.T. Because of this, he was almost unable to complete high school, but since coming to P.I.T., he has learned to overcome his illness and live up to his potential. After graduating from P.I.T. this semester, Jacob's plan to focus on growing his business.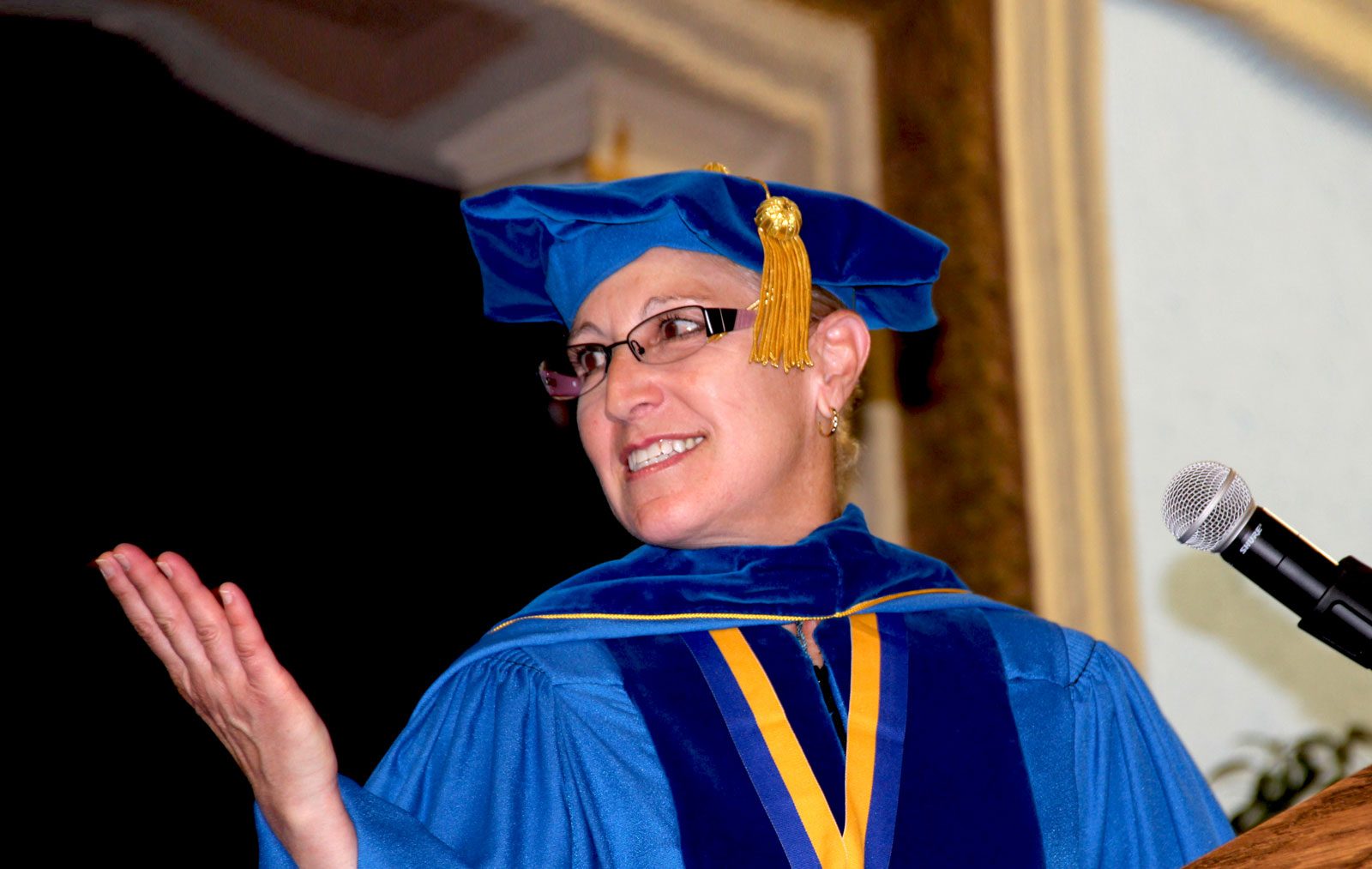 Susan Steele
Mechanical Engineering Technology
Graduated: May 2001
Susan Steele is a licensed Professional Engineer in Pennsylvania, New York and Maryland. She works as a Bridge Erection Engineer with High Structural Erectors, LLC. She began her path to this accomplishment when she earned her associates degree in Mechanical Engineering Technology at P.I.T. She says of her time here: 'My experience at P.I.T. gave me the fundamentals for a successful and fulfilling career. The education was essential, but the lessons taught by my professors gave me the perseverance to succeed. The encouragement and confidence of the faculty opened many doors for me in the passing years. My special gratitude to Professor Gambs.' Susan went on to Penn State University to earn her Bachelor's Degree in Structural Design and Construction Engineering, and to earn her Master's Degree in Engineering Science. Through the ten years she was attending school, Susan would get up at 4 am to study before she went to her full-time job. Susan feels the encouragement she received from her professors at all of the schools she attended gave her the drive and enthusiasm to earn her degrees. If not for them, she doesn't know if her dreams would have come true.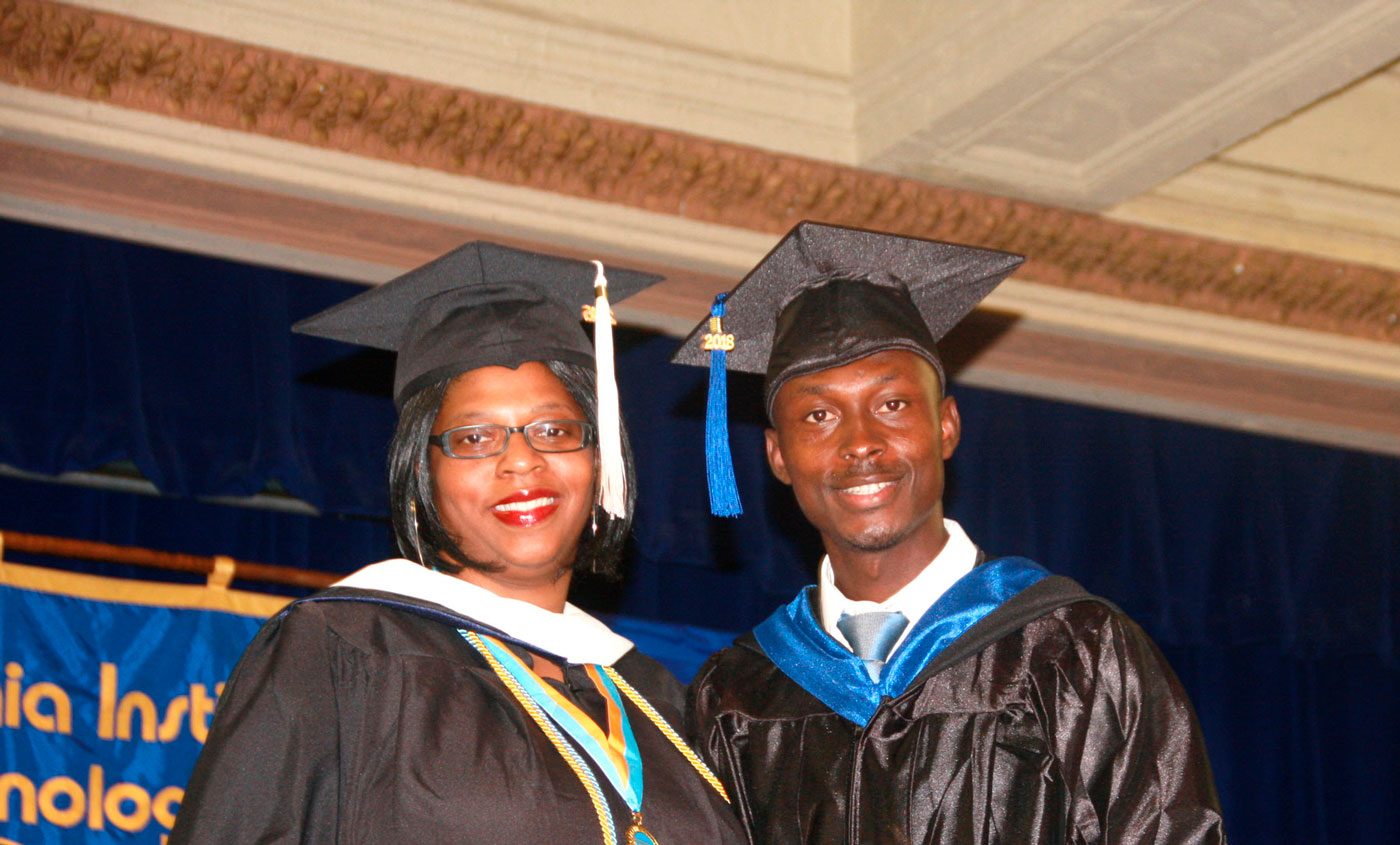 Hezouwe Ngani
Engineering
Graduated: May 2018
Hezouwe Ngani is the type of student who truly benefits from a small college experience. Originally from Togo where he was an elementary school teacher, Hezouwe's first language is French. However, his interest in engineering led him to P.I.T. where he has excelled in all of his classes, including his composition classes. He is polite, inquisitive, very intelligent, and dedicated to being an outstanding engineer. More importantly, he understands the value of hard work, often translating difficult engineering terms into French to gain a better understanding of the nuances implied in English. He is dependable, friendly, and very well-liked by all of his instructors and the staff he has worked with. Even at orientation, he made sure to meet his instructors and develop a rapport with them. In years to come, we will be able to count Hezouwe as one of our outstanding alumni!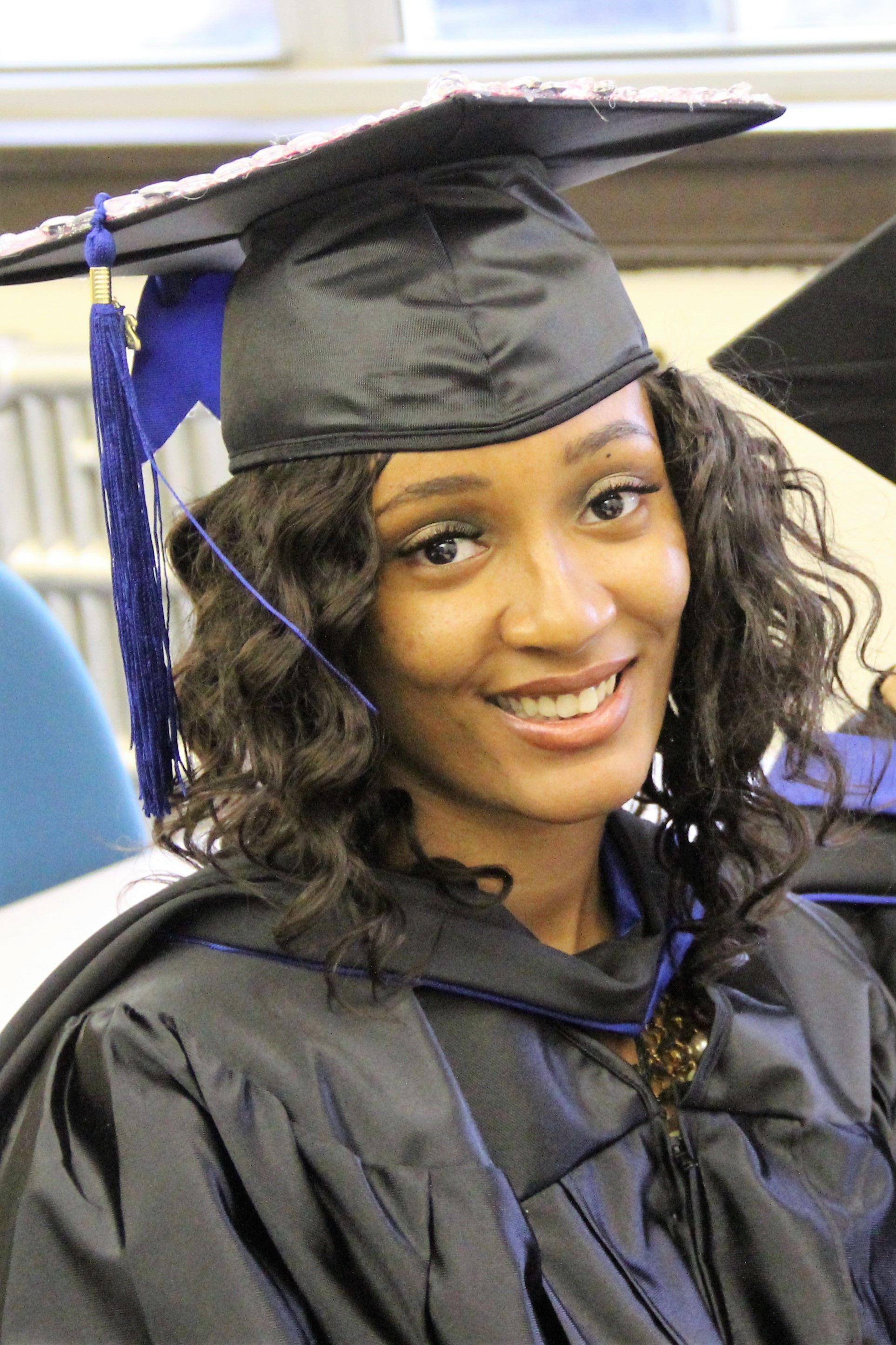 Aquila Ray
Allied Health – Clinical Medical Assistant
Graduated: May 2017
Aquila Ray came to P.I.T. in November of 2014 thinking only of completing a certificate to be a Clinical Medical Assistant. Aquila faced some challenges but she overcame them with her support system that she had in place, including her wonderful mother. Aquila has high dreams and nothing will stop her from completing them. She gave birth to a beautiful daughter during her time here at P.I.T. Aquila also decided to stay and complete the Allied Health degree program. After her graduation in May 2017, Aquila has gone on to attend Gwynedd Mercy University using the full 3-year scholarship she was awarded. The P.I.T. community is so very proud of Aquila and what she has achieved. Congratulations, Aquila.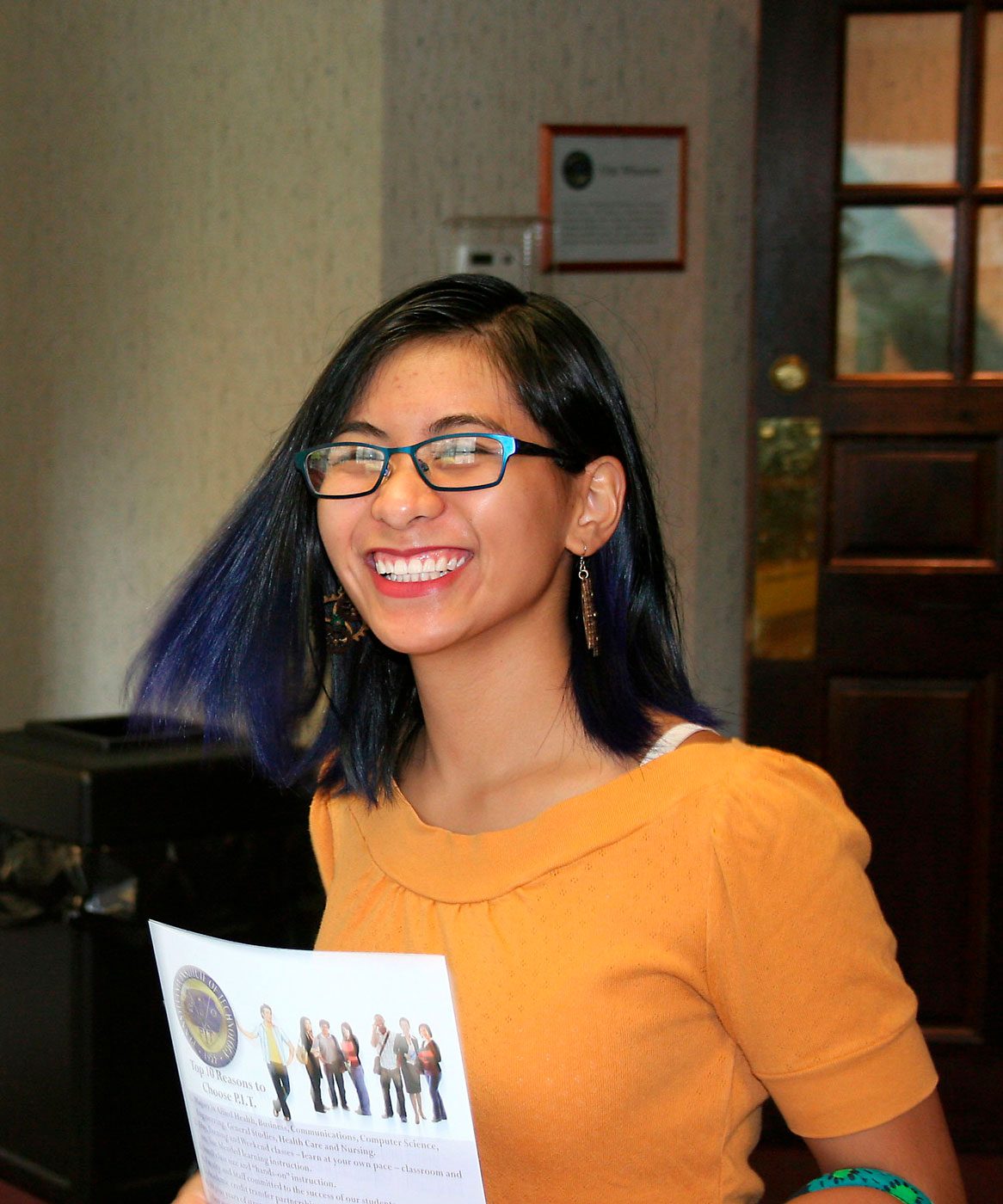 Anjelica Cervantes
Engineering
Graduated: May 2015
Coming from a family filled with engineers and architects, Anjelica Cervantes excelled in math and Newtonian Physics. This led to her interest in pursuing engineering as her college major. This past May, Anjelica graduated from P.I.T with an impressive 4.0 GPA. Most engineers have a secret artistic life. Anjelica is no different; she is passionate about photography and music, playing both the guitar and violin. You can also find her conducting urban photo safaris! She loves to wander the city with her camera, taking pictures of architecture and residents. Now that Anjelica has finished her Associates Degree, she wants to find employment as an AutoCad operator. Someday soon, Anjelica plans to return to school to finish her Bachelor's Degree. There is no doubt that Anjelica will be successful in any endeavor she chooses.