Why P.I.T.?
With all of the education choices available, we wanted to be sure you knew about the advantages you would gain by attending our technology college. For over 70 years we have helped students succeed and earn their degrees or certificates so they could enter promising fields. Today we help prepare students for exciting careers in Cannabis, Practical Nursing, Sonography, and many more. We hope you will soon join us at our campus in Media.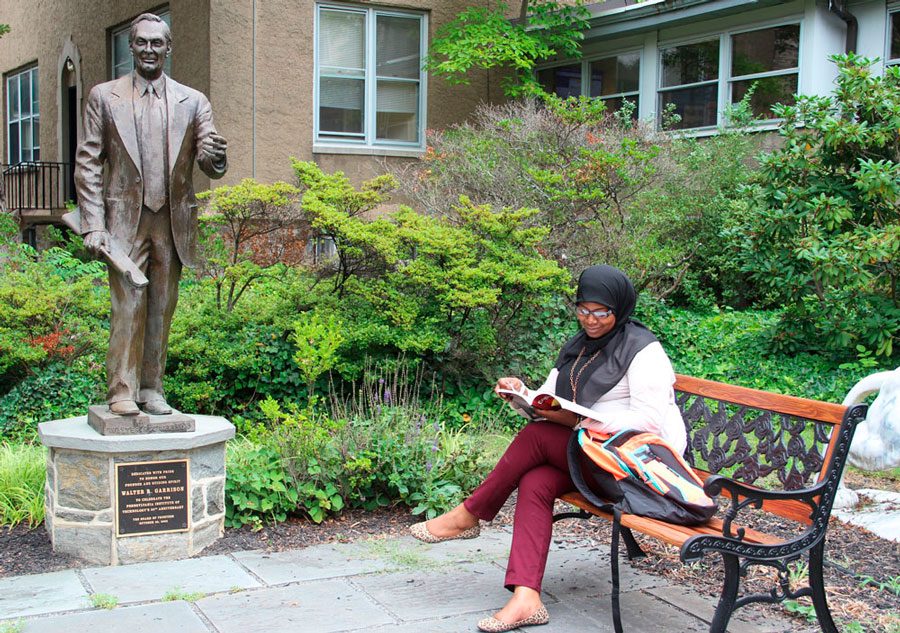 Need to talk to an advisor about your situation? Please request information.
---
"It's been a while since I was in school, so I may need some help in my courses. Does P.I.T. help with tutoring?"
Many of our students use our free tutoring services. Tutoring services in Media are provided in the Student Resource Center by tutors, either by appointment or on a walk-in basis. All tutors are dedicated to your success. You could attend tutoring sessions for as many classes as you need.
---
"I need to work, but I really want to further my education. Can I do BOTH?"
We understand how difficult it is to balance job, school, and family. We are here to help you design a balanced schedule. Many of P.I.T.'s programs are designed to be flexible to help students balance all of the demands in their lives. Our mission is student success and we will help you develop a life-plan that will work for you.
---
"What are my hopes of finding a BETTER job after successfully completing a program at P.I.T.?"
Throughout our 70 year history, we have forged relationships with a long list of employers who continue to use us as a resource for qualified personnel. Graduates from P.I.T. have been hired by top companies in the Philadelphia area, receiving salaries well above the national norm.
Remember — better grades equal better career opportunities.
---
"I'm thinking about enrolling in a certificate program, but may also get a degree later. Will the credits from P.I.T. be accepted at another college or university?"
Credits from our certificate programs can lead to a P.I.T. associate degree that can be transferred to another college or university.
---
"I don't own a car. How can I get to a P.I.T. campus?"
The SEPTA 101 trolley line to Media and the local P.I.T. shuttle will get you to the Media campus. The Media campus is also easily accessible by the SEPTA 118 bus route and the SEPTA Media/Elwyn Line rail line at the Rose Valley Moylan Station.
---
"I'm concerned about the tuition because money is tight. Are scholarships available? Are there other kinds of financial help?"
When you meet with a Financial Aid Advisor, they will develop an aid program with you that will work for you. We offer financial aid and a wide variety of scholarships to those who qualify, including federal and state grant programs, and federal student loan programs.
We also work with the tuition reimbursement programs offered by employers in the Greater Delaware Valley region.
---
"How big are the classes? Are teachers easy to talk to? I worry that I'll be lost in a crowd."
Everyone at P.I.T. is there for you! Class sizes are small and teachers are always ready to answer questions and help. Student Services provides free tutoring and is ready to listen, care, and help.
---
"I was a good student in high school and earned some good grades in another college. Can I transfer all of my credits?"
An Academic Advisor will work with you to identify your transfer credits in your program. Challenge examinations or the evaluation of life/work/academic/military experiences may lead to additional advanced standing.