June 2023 Designer Bag Bingo
June 4, 2023
2:00 pm - 4:00 pm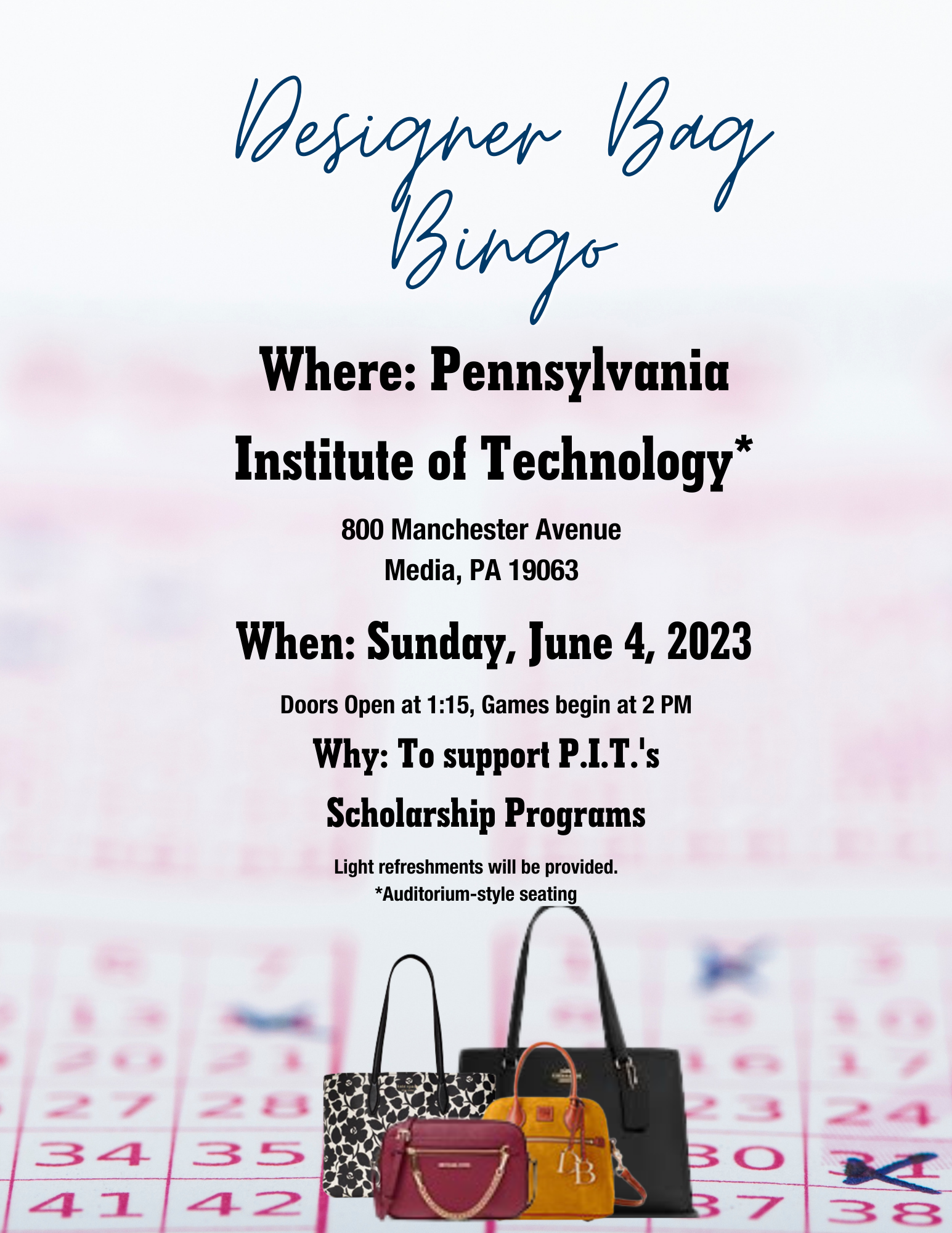 Join us in the P.I.T. Auditorium on June 4, 2023 at 2:00 PM for a chance to win an amazing designer handbag from the likes of Michael Kors, Kate Spade, Coach and Dooney & Bourke – just by playing Bingo!
Door prizes! Raffles! A 50/50! There's no shortage of ways to win!
All proceeds from this event will go to Pennsylvania Institute of Technology's scholarship programs.
Sponsors are still needed! Click here to read about available sponsor benefits. Then click "Get Tickets" or email development@pit.edu to arrange payment.
For more information, click "Get Tickets" below or email development@pit.edu