Online Programs
A virtual classroom setting allows you to complete your course requirements at your convenience with 24/7 access.
Associate Programs
Cannabis Business
Acquire specialized business skills for the medical cannabis industry that can make your resume stand out from the crowd.
View Program
Cannabis Health Therapy
From planting the seed to relieving a patient's ailments, learn the healing side of the medical cannabis industry.
View Program
Cannabis Horticulture
This program aims to provide committed learners with quality, collegiate, and career-enhancing Cannabis-based horticulture education in a supportive environment that promotes personal growth and prepares graduates for successful careers and college transfer opportunities.
View Program
General Studies
Design a program based on your career interests and goals as you explore courses across a broad range of academic disciplines.
View Program
Health Care Management with Coding Academy
Gain the essential skills needed to become a capable, successful manager within the dynamic, growing heath care industry.
View Program
Psychology and Behavioral Health
Our Psychology and Behavioral Health Degree prepares you for careers in various fields, including human resources, social work, counseling, management, and many more!
View Program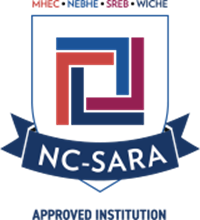 Pennsylvaia Institute of Technology has been approved to participate in the National Council for State Authorization Reciprocity Agreements.